The Best Way to Celebrate the Birth of Jesus
December 2, 2022


The Best Way to Celebrate the Birth of Jesus
It's the Christmas season. It's a time devoted to celebrating the birth of Jesus. We often make our family/friend gift list and check it twice (smiles). It's wonderful to share with those we love. However, why not add additional joy to your holiday celebration? Why not give to those who are often overlooked but definitely in need?

So many worthy organizations appreciate a helping hand at this time of year. Those who have so little, often consider their needs being met, as a gift from God. Giving and sharing with others is an excellent way to celebrate the birth of Jesus. Consider partnering with Shelia B. Ministries, Inc. as we assist OurCalling in providing undergarments for homeless women. This organization and so many others depend on the generosity of others. Meet us on December 10, 2022 between the hours of 10:00 am and 1:00 pm to make your donation. More details are provided below.

As believers we often count our blessings. There is no better time than the holiday season to share our blessings. The Christmas season is a great time to bless those in need as Jesus has blessed us.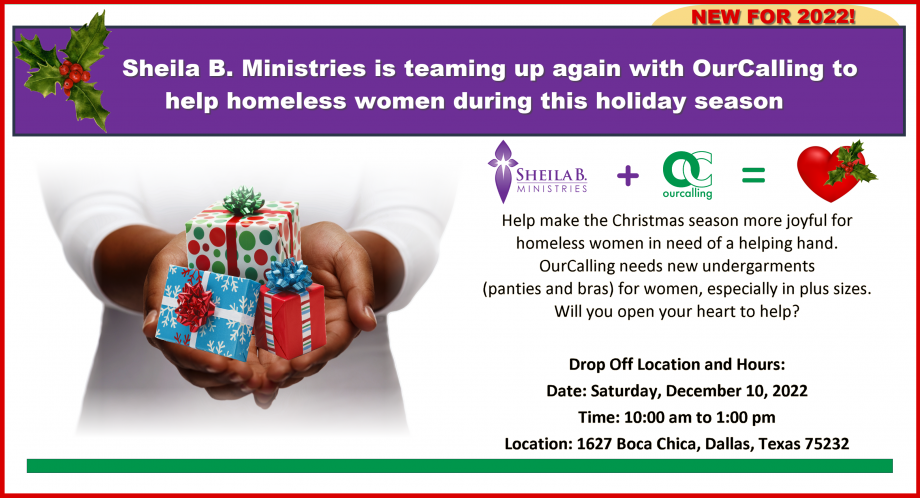 Back