Going On...When Your Loved One is Gone
June 30, 2023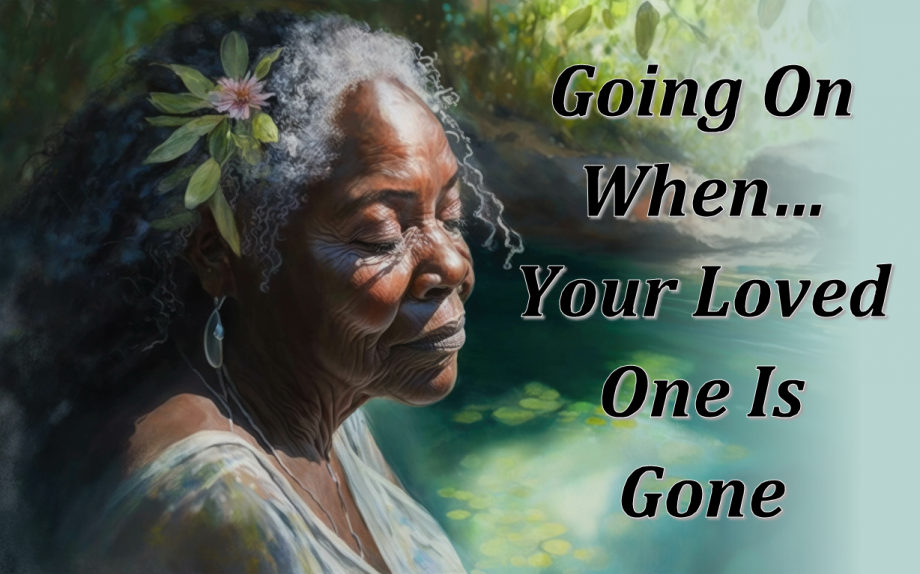 You have either been there or you will be there. Someone you love will go to heaven and for a time your life will be in a "holding pattern". You have lost them and you feel lost. You need to move on, you should move on. However, your grief not only slows you but it overwhelms you.
Pause and grieve. Notice I said pause- not stop. Cling to the thought that God never takes all. Your loved one may be gone BUT God is not gone. God never leaves. In fact it's in times of loss and uncertainty that He is closest to you.
God is our refuge and strength, a very present help in trouble. Psalm 46:1

Your footsteps out of grief can lead you to a new dependence on God. Fortunately, he is NOT an ordinary God. He is the god of extraordinary times. He knows when you need him most. He knows what you need from him- even when you are unsure.
Have faith not in yourself but in God. He is the god who can heal broken hearts. He is the god who can provide answers/clarity for your toughest decisions. Your obedience in this challenging time will yield both blessings and peace in due season. If you cling to God, he will lead you, love you and support you. Watch, wait, and stand fast in your faith during this period. Through faith you can bear the intolerable and turn your test into a testimony.
Extracted from
Makeovers with Leftovers
-
Figuring Out What to Do Now
---
Want to purchase Makeovers With Leftovers? Visit Dr. E. K. and Sheila M. Bailey Legacy Products or to visit the Makeovers With Leftovers product page, click here.
$15 plus S&H
Back