A Feast of Grace
November 9, 2022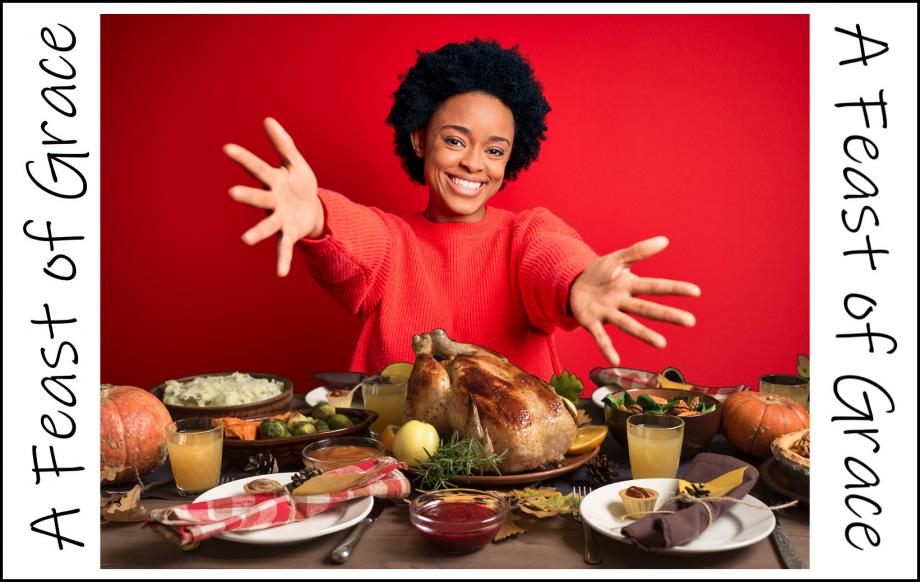 "Portions of food from Joseph's table were brought to them, but Benjamin's portion was five times as large as theirs. So they drank together and were at ease."
Genesis 43:34 (CEBA
Well it's November and many of us will be gathering soon with friends and family to celebrate the Thanksgiving holiday. This gathering is an opportunity to extend the "
grace gift
". For many of us a relative or guest will be present that we feel has been mistreated in the past.
Joseph certainly had a good reason not to be with his family. He had been mistreated, sold into slavery and abused by his brothers. No one would have blamed him if he did not wish to have a reunion with his family. Yet he welcomed not only the reunion, but the chance to forgive and express love again to those who had harmed him.
Joseph's story teaches us about the restoration of relationships. Joseph chose not to choke on the bitter memories of the past. God extends a large portion of grace to each of us realizing that none of us are perfect. Extending a serving of grace to others means that your focus is on God. Focusing on God will allow you to clear your heart and "palate" of the pain of the past.
Follow God's plan at Thanksgiving. Allow others to dine on and enjoy a
"Feast of Grace."
---
From The Inheritance – A Feast of Grace
Want to purchase
The Inheritance
? Visit
Dr. E. K. and Sheila M. Bailey Legacy Products
(https://www.ekandsheilabaileylegacy.com/) or
click here
to visit The Inheritance product page:
$15 plus S&H
Back